[ # ] Who knew Len Goodman had such sexy legs?
October 3rd, 2019 under Dancing with the Stars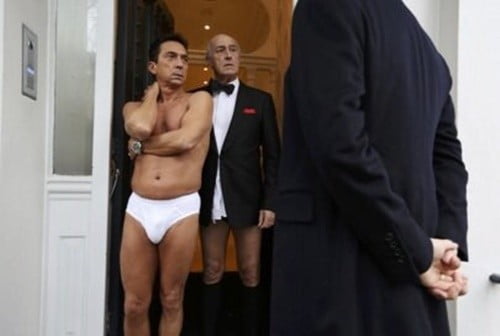 We aleady know that Bruno Tonioli has a bitchin' bod. Now we know his partner in the ballroom has sexy legs. Look at those stems below his tux! All those years of dancing paid off for both of them.
If Dancing with the Stars wants to beat The Voice, then they need to get rid of the judge's desk. Once that is gone, so goes their clothes. If the dancers can barely wear any fabric on the show, then why shouldn't Len and Bruno do the same.
I give this idea a 10, 10 and a 10 which is a perfect 30! Would you watch the ABC dancing competition if they dressed like that?

---