[ # ] Who is skinnier: Donald Trump or the Sumo Wrestler?
May 26th, 2019 under Donald Trump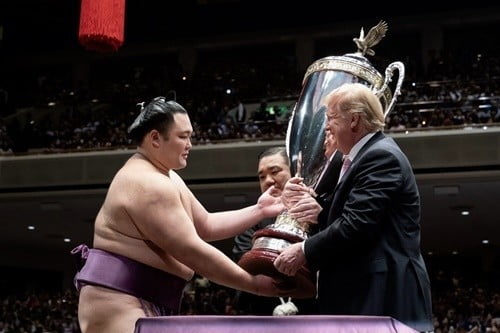 Donald Trump is in Japan and he handed out the first U.S. President's Cup to the Sumo Grand Champion. Looking at this side profiles of Asanoyama and PORTUS, I could not help but compare their body sizes. It looks their winner is skinnier than our loser. What do you think?
---