[ # ] When did Jared Leto turn into Fabio?
January 10th, 2020 under Jared Leto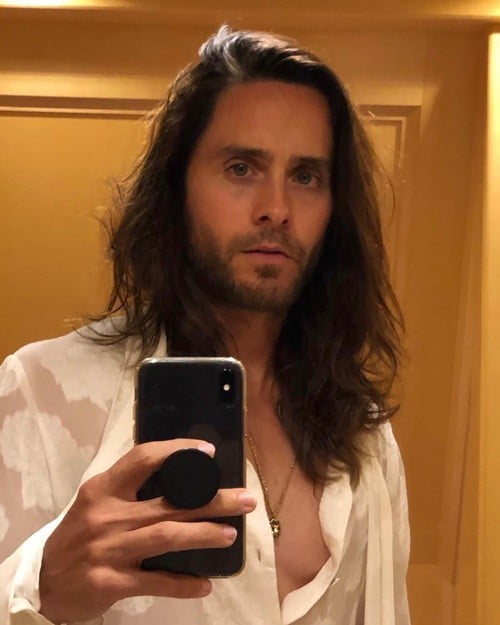 Remember when Fabio was the sexiest man alive on the cover of all of those Harlequin books with his long flowing hair and his white shirt, unbuttoned to show his muscular pecks? That is who I thought of when I saw this selfie that Jared Leto posted today. Doesn't he look like he is ready to take over for the male supermodel? I would read any trashy romance novel with him on the cover looking like that. And I don't read. As if that was not obvious!

---