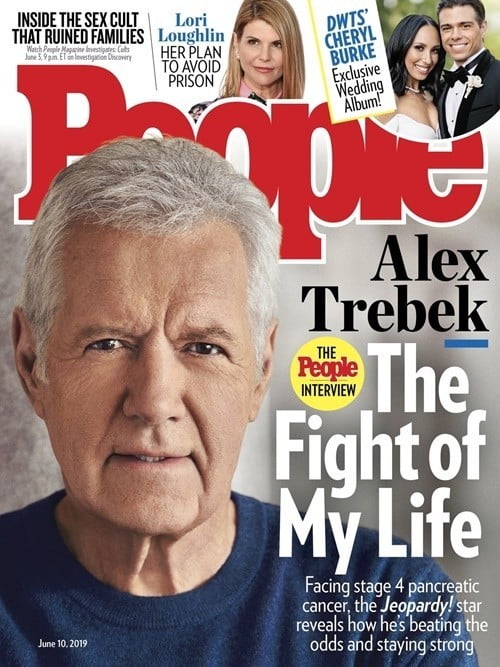 Back in March, Alex Trebek revealed that not only was he hosting Jeopardy, but that his life is also in jeopardy. The beloved talk show host told his fans that he is battling fourth stage pancreaatic cancer which has less that a 10% chance of survival.
Today, the 78-year-old told People magazine that his doctors say he is "near remission." He says that the chemotherapy is working so well, that "The doctors said they hadn't seen this kind of positive result in their memory…some of the tumors have already shrunk by more than 50 percent."
Even though he is "near remission," he is not in remission. He still has several more treatments to go through before he can say that. Until then, he will continue to fight.
However, he needs something for all of us. The love and support has been getting him through this, so keep on sending him those vibes. Then when it is time for him to begin taping the new season of his show, he can tell us all that he is cancer-free.
Alex, I will take miracles for $1,000!

---