[ # ] What did the '80s do to deserve this?
September 10th, 2009 under Sex and the City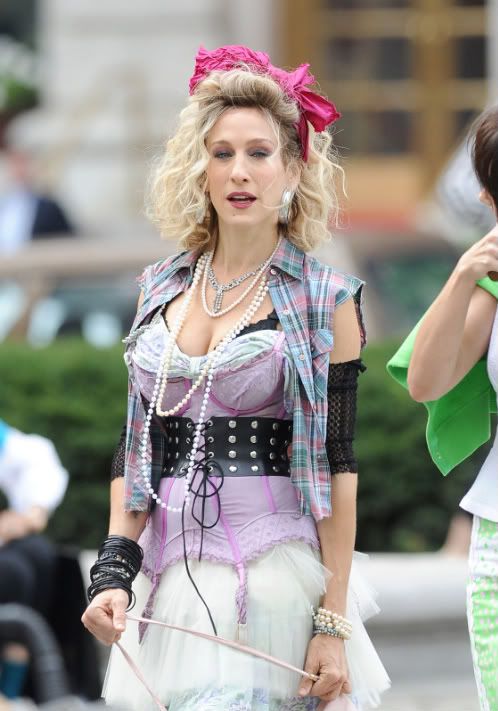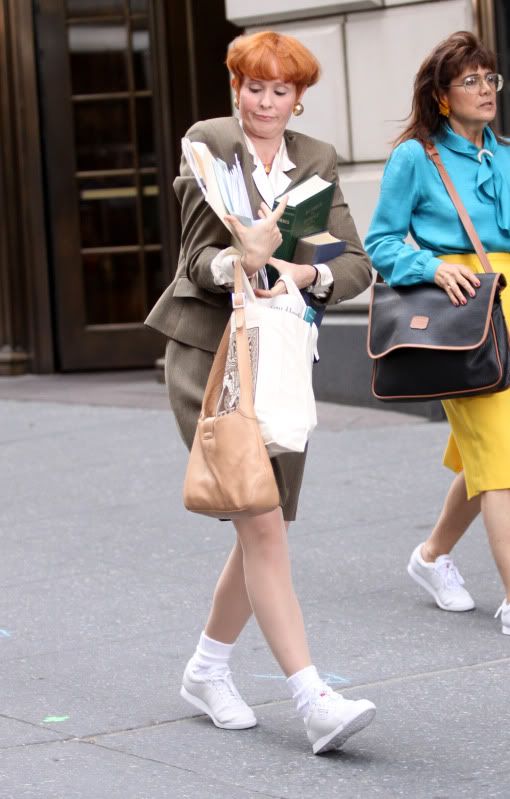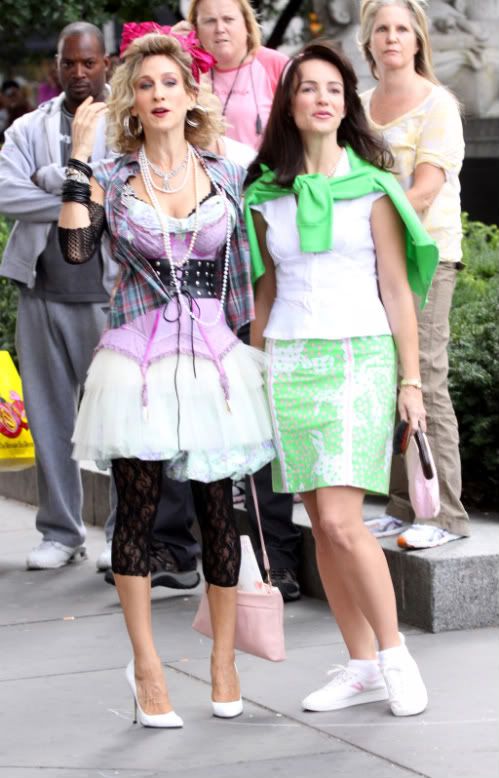 Splash News Online
So yesterday I posted pictures of
Kim Cattrall getting her '80s on
for Sex and the City 2 and the last week
I did the same for Sarah Jessica Parker
. I was wishing and hoping and praying that it would stop there, but no… Now we are getting to see SJP in a Madonna look from the me decade and and Cynthia Nixon sporting a Howdy Dowdy wig for her flashback in time. I want to know what the '80s and we did to deserve this. Seriously were those actresses such divas during the first movie that the people who worked on it were looking for a way to get back at them? Obviously Kristen Davis is their favorite because she looks exactly the same, but did we expect any different for her character's younger look?
BTW just for this sacrilege that the movie has done for '80s I am boycotting it and the first one too! Yeah that's right I haven't seen the Sex and the City movie and I proudly admit it!!!

---