In recent years, video games have improved significantly. You likely grew up playing 2D video games like Mario. Now, the hottest games have better graphics than ever before. The graphics are realistic so you're going to feel like you're a part of the action. In addition to this, there are more consoles than ever. Whether you're picking a handful console or a VR system, you will have access to tons of fun games. You'll also need to remember that there are many genres. Depending on your preferences, you may enjoy playing sports video games.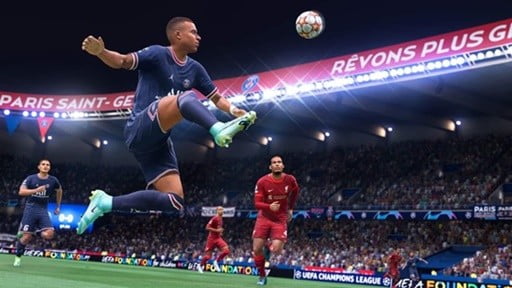 These games are fun and relatable since you'll know many of the characters. What are some of the best sports games of recent years? Read the guide below to find out.
WWE 2K22
Wrestling video games have always been some of the best games on the market. These games are run to play online as you challenge yourself to the fullest. Alternatively, they usually have lengthy store modes that you can enjoy over and over. When playing these games, you'll be able to control the fate of your character by making certain choices. When doing so, you can decide to be a fan favorite or a heel. The professional wrestling game is likely one of the best in recent years. It was launched on March 11, 2022, and still remains very popular among fans.
The game is available on several platforms, including PlayStation 4, PlayStation 5, Windows, Xbox One, and Xbox Series X. You'll find that the career mode is now called MyRISE. It has separate stories for female and male characters. When using a created superstar, you'll be able to form alliances and rivalries. Plus, there are countless subplots to enjoy. The game has several other fun game modes too. While the critic reviews were mixed, the game is still very popular among players.
NHL 22
NHL 22 is the latest ice hockey game from EA Sports. The title is vastly improved from its predecessor. It was released on October 15, 2021, so fans are eager for a new title. It is available on the PlayStation 4, PlayStation 5, Xbox One, and Xbox Series X/S. The game features the newest Frostbite engine on all platforms. The graphics were also improved significantly. The latest NHL game has the Superstar X-Factors feature. It helps set superstars apart from others. The game is better in pretty much every category. NHL 22 has also an amazing soundtrack featuring the likes of Jxdn, Machine Gun Kelly, Imagine Dragon, Twenty One Pilots, and more.
The soundtrack has 43 sounds in total. While the reviews were mixed, the game is still one of the most realistic hockey games to date. When you are not playing video games, you should consider playing at this เว็บบาคาร่า ฝากถอนไม่มีขั้นต่ำ. You'll love the experience.
Madden NFL 22
Fans are always excited to see new Madden NFL games. These football games tend to be some of the most popular games on the market. While Madden NFL 22 received scorn from some players, it is still an impressive installment. The game also uses the Frostbite engine. It was launched on August 20, 2021. It can be played on PlayStations, Xbox consoles, and Windows computers. The game was criticized for its glitches and failure to innovate. However, it has a much better franchise mode. Many were hoping for a massive jump forward in terms of quality so there were upset. Nevertheless, this is still a fun football game.
Despite being a year old, the game is still one of the best sellers. Fans of football will enjoy playing this game. They'll love playing as their favorite footballers.
NBA 2K22
Are you a fan of basketball? If so, you should look no further than NBA 2K22. It is a must for fans of the sport. The basketball game was published by 2K sports and developed by Visual Concepts. It is the 23rd title in the NBA 2K franchise. It was released to the public in September 2021. In May 2022, it was announced that the game has sold more than 10 million copies. Most of the reviews for the title were favorable.
Fans also loved the soundtrack which features rock and rap songs. It is the best basketball game to date.

---