[ # ] Wendy's Chili is coming to a grocery store near you
May 1st, 2023 under Fast Food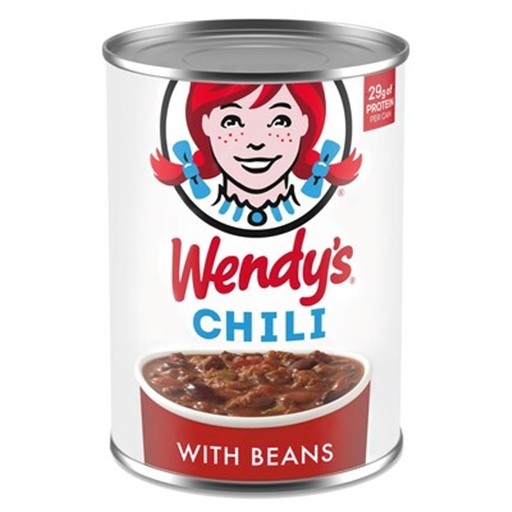 Have you ever craved Wendy's Chili but didn't want to drive to pick it up? Well, you won't have to anymore. That is because Conagra Brands partnered with Wendy's to bring their chili to a store near you.
"Wendy's Chili has been a beloved menu item since our beginnings in 1969," said Carl Loredo, Global Chief Marketing Officer for The Wendy's Company. "We're thrilled about the partnership with Conagra Brands and to have the opportunity to bring our brand's iconic chili flavor to even more fans. When the Wendy's chili craving hits, you now have two delicious ways to get your fix – at retail stores or in our restaurants."
Wendy's Chili with Beans will be available this Spring and retail for $4.99 a can. At that price, I think I will drive to the fast food restaurant.

---