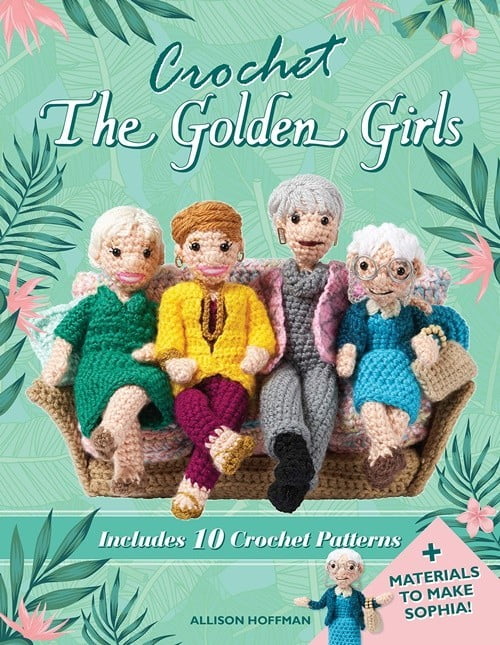 Have you ever wanted to make crochet versions of Rose, Dorothy, Sophia, and Blanche? Then you can learn how to do it with the help of Allison Hoffman's Crochet The Golden Girls. The how-to book comes with patterns for the four Golden Girls plus the wicker couch they sat on, Fernando Rose's teddy bear, two versions of cheesecake (because one is never enough), a functional coin purse for Sophia, and a palm leaf brooch.
To get you started, you get all the materials to make the Sophia, including six colors of yarn, crochet hook, embroidery floss, embroidery needle, safety eyes, beads for her purse, armature wire, and fiberfill stuffing. All for $22.49 on Amazon.
Since, I don't know how to crochet, then I need someone to make them for me. Who wants to do that? If you do, then I will sing Thank You for Being a Friend to you since you are a friend.

---