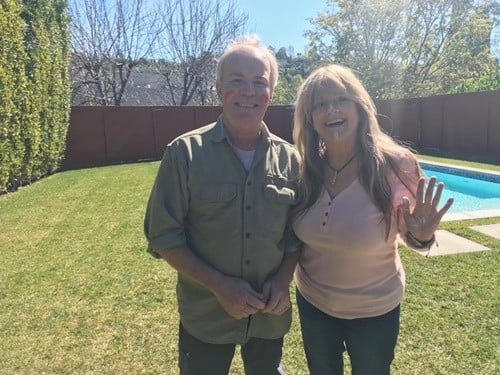 Last year, HGTV bought the exterior of the Brady Bunch house in Studio City, so that they can convert the inside to look like the one we know and love. They asked the network's biggest stars like the Property Brothers to help them out. Although, they can only do so much.
They need 12 more hands to finish the job. Thus, they also need the hands of Cindy, Bobby, Jan, Peter, Marcia and Greg to get dirty too in their old home. On Friday, not only did Susan Olsen and Mike Lookinland get their paws all messed up, their faces were also covered with paint and not as in makeup.
Proving that even though they are nearing 60, they are still the kids we fell in love with from the beloved sitcom.
Which makes me even more excited for A Very Brady Renovation that debut in September. The same much the classic show turns the big 5-0!

---