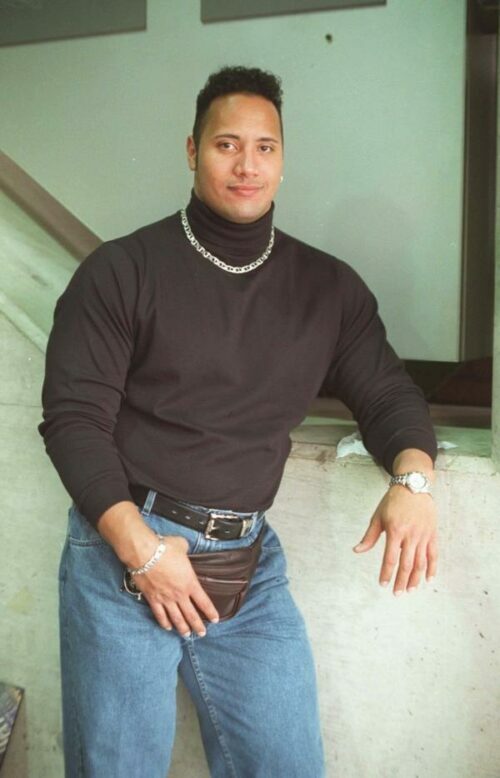 The Rock is getting an 11-part series on NBC that is about his life as Young Rock. Before he was The Rock, he was just Dwayne Johnson.
DJ was a kid growing up in Hawaii who got in a lot of trouble. Eventually, he and his mom were evicted from the island and wound up in Nashville for high school. The HS football player got a scholarship to the University of Miami. There he was a starter until some guy named Warren Sapp took his position.
After UM, when he did not become a pro football player, he followed his father's footsteps and became a wrestler. It was not an easy road for him and he took any match he could get. No matter where it was like flea markets.
Eventually, he becomes the Old Rock and that is where Young Rock ends…for now.
As if DJ's life story is not enough to get you to tune in, how about the fact that he will be in each episode. He did not say how at the NBC Winter TCA Press Day, but he did say they will find interesting ways to weave him in.
As someone who went to college with him, I can't wait to see what he highlights from our years at UM. One of my favorite memories from school was with him rescuing a drunk friend of ours. I doubt he remembers it, but you never know. Kind of like I did not realize DJ was The Rock until years after he went by that name.
Update: The Rock previewed his show even more on Instagram!
https://www.instagram.com/tv/B7MdMx9lqDv/?igshid=bp6bf4oq13qz
---