They say history repeats itself, and we are living the '90s all over again. That is because Paramount+ is bringing seven strangers back together again for The Real World Homecoming: Los Angeles on November 24th.
How will Beth Anthony, Beth Stolarczyk, David Edwards, Glen Naessens, Irene Berrera-Kearns, Jon Brennan, and Tami Roman react when they move back into the same Venice Beach House that they shared together in 1993? By the looks of this teaser, it seems like they will stop being nice to each other in no time. That is good to keep us interested.
However, I thought that The Real World Homecoming: New York was just as enjoyable when they weren't fighting. I thought it was nice seeing how much they grew as people, and most of them were not the entitled, arrogant 20-somethings they were during the first run. It will be interesting to LA will be the same.
If you missed NY's reunion season, then you should totally check it out on Paramount+ today.
To see the poster for the series, then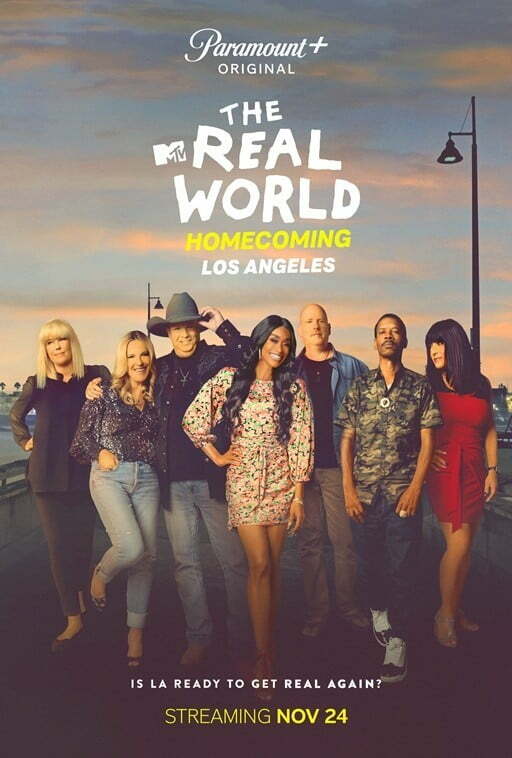 ---