[ # ] The Golden Globes left a literal mark on Joey King
January 6th, 2020 under Joey King, The Arquettes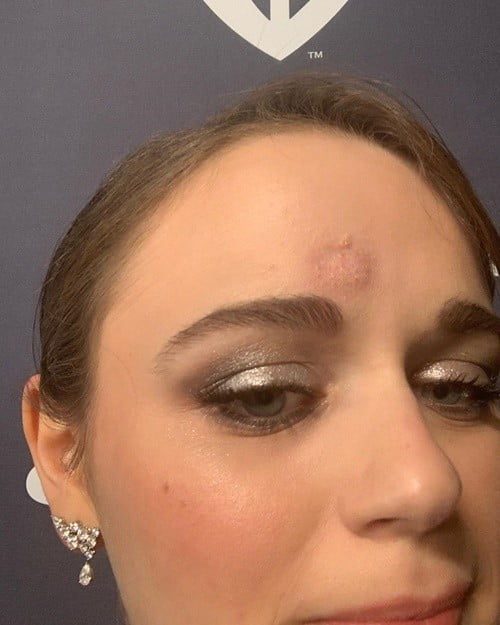 Joey King might not have won a Golden Globe yesterday for The Act, but she got something from the award that she won't soon forget. That is because her TV mom Patricia Arquette accidentally hit her in the head with the statuette she won earlier in the night. Leaving a bump on her head that you know is going to turn into a bruise.
Is the actress upset about it? Not at all because King wrote, "Not everyone can say Patricia Arquette accidentally hit them in the head with her Golden Globe. But I can," and "Patricia Arquette accidentally hit me in the head with her Golden Globe. That sentence will give me bragging rights for the rest of my life."
Good thing, the Hulu drama was only for one season. If not, then maybe King would have gotten her revenge on Arquette like her character finally did on the 8-part series.

---