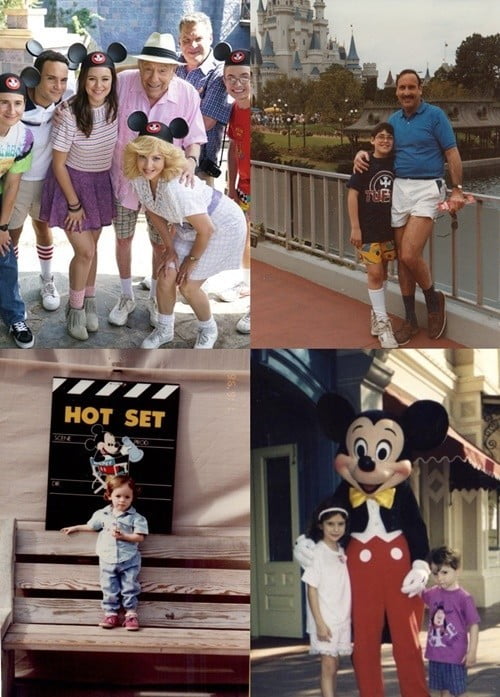 The Goldbergs are back on ABC tonight at 8p and they are going on a Vacation. As in they are going to do their take of the 1983 movie. Not only that, they got Christie Brinkley and Anthony Michael to a guest star on the show as our favorite funny family go on a road trip from Philladelphia to Disneyland.
Adam F. Goldberg wanted to prove that he was really there as a kid, so he shared a photo of himself with the real Murray. The creator wrote, "Beverly goes full Clark Griswold and plans a road trip to the happiest place on earth. And guess what!? So did my real mom!
Then he added, "@wendimclendonco has been asking for a Vacation homage for years! It was worth the wait!"
However, Hayley Orrantia and her TV boyfriend (and eventual husband on Schooled) Sam Lerner did not have to wait to go to Disney before taping tonight's episode. Both of them like their boss went when they just tall enough to get on some of the rides.
How cute are all the little ones being happy at that happiest place? As cute as the show that gets better with each season. I cannot wait to see what they do tonight and the rest of the season.
---