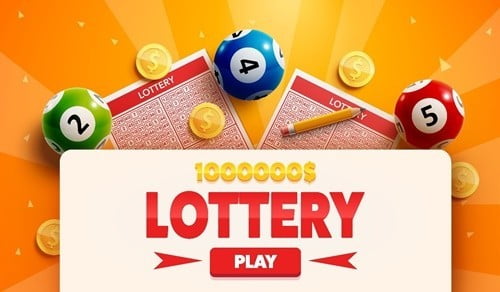 Lotteries date back to the mid-1500s, when King Francis I of France, and Queen Elizabeth I, introduced them to raise funds for their respective states, but still to this day, they are an enjoyable, and thrilling, pastime for millions of people around the world. And, come on, how many of us haven't dreamt about winning the massive jackpots involved? Some of us even go as far as googling which mansion, or super-yacht we're going to buy with our winnings before the draw has even been made!
However, playing your national lottery once, or twice – whatever your preference! – a week can get very tedious. Well, thanks to sites like Mega Lotto, for example, you can now play over 20 of the best different lotteries from the world, all in one place – what's not to love? Read on as we take a look at the differences between the best lotteries from around the globe!
Lotto Max – Canada
Lotto Max is one of Canada's largest lotteries, with its highest jackpot pay-out reaching a whopping $65m – one of the biggest ever in the country! Single lines – which are made up of seven numbers – start from little as $3, and draws take place twice a week, on Tuesdays and Fridays, with jackpots starting at $10m and climbing up to a jaw-dropping $100m. That's not all! When the jackpot reaches the $50m mark, additional prizes of $1m are offered.
Playing Lotto Max couldn't be more simplistic. All you have to do is follow these three straightforward steps:
1. Pick seven main numbers between 1-50
2. Purchase your ticket
3. Match all seven numbers to win the jackpot
Of course, if you don't roll-in all seven numbers, then not to worry, as prizes start from as little as $5 for three numbers, right to 2.5% of the jackpot for six – which is $1.25m if the jackpot is $50m, for example.
Powerball – United States
The Powerball was launched in America in the early 1990s, and it's one of the giants in the lottery world. Powerball jackpots start at a huge $40m and have no upper limit – meaning punters can win not only millions, but billions! The US game boasts a world record pay-out of $1.5b, which was shared by three extremely fortunate players. Tickets cost slightly more at $3.50, and draws are made twice a week, on Wednesdays and Saturdays.
Playing the Powerball is slightly different to the Lotto Max, but you can still get involved in three easy steps:
1. Pick five numbers from the main pool between 1-69
2. Pick one further number between 1-26 – this is your Powerball!
3. Match all five numbers and the Powerball to scoop the jackpot!
Again, you don't need to match all six numbers to win a prize. Rolling in just the Powerball will land you the smallest prize of $3.30, whilst landing five numbers will win you a whopping $834,000!
EuroMillions – Europe
The EuroMillions is Europe's biggest lottery, with jackpots often unmatched by each country's national version. Since the Euromillions first started back in 2004, it has quickly become one of the world's favourite games, and that's largely down to its mouth-watering jackpots! With a top-prize cap of €200m, people around Europe are sent into a frenzy to purchase their tickets for the draws – which take place every Tuesday and Friday. There are also a further 12 secondary prizes at stake in every draw.
To play the EuroMillions, you need to:
1. Pick five main numbers between 1-50
2. Pick two Lucky Stars between 1-12
3. Match all five numbers, plus your Lucky Stars, to win the jackpot
Well, what you waiting for? Lotteries from all around the globe are at your peril!

---