Meta: What were some of the biggest wins from the 2021 WSOP, and what can you learn from them as a player yourself? We had an in-depth look at the tournament here.
The 2021 WSOP was another standout event that showcased some of the very best in poker. From pros showing off all their talents to big wins for small-time names, there is truly something for everyone to see and learn here. Want to know more about what went down at the 2021 WSOP? Let's take a look at what happened, and what you will be able to learn from this event.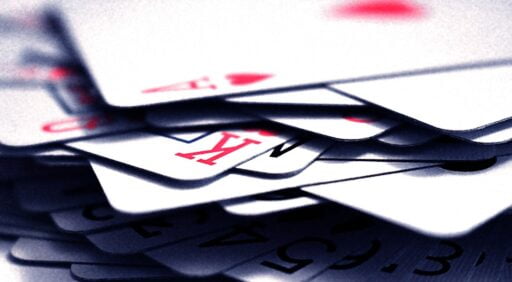 (Image Source: Pixabay)
The Main Event
Of course, everything will often come down to the Main Event when it comes to the WSOP. This is one of the most hotly anticipated events of the entire poker calendar, so it can always be fascinating to see who will come out on top.
An astonishing 223 hands were played across the final table, and things eventually came down to George Holmes and Koray Aldemir. Holmes went all-in with a pair, but was beaten by Aldemir's two. This was an astonishing hand from start to finish. If Aldemir called then the tournament would have been over, but if he had folded he would have given Holmes a chip lead of almost 2-1.
The lesson to be learned here? Don't push unless you are certain of the strength of your hand. Most felt that Holmes shoved too early on the river. They thought he should have checked behind or used a smaller bet instead.
Hellmuth's 16th Bracelet
Phil Hellmuth extended his record of most WSOP bracelet wins as he picked up his 16th in the $1500 No-Limit 2-7 Lowball Draw. This is one of the most coveted prizes in poker. Sure, you can collect millions in prize money, but it is not quite the same as a bracelet – and Hellmuth has managed to grab 16 over his years at the table. If you want to try to play for a bracelet, you need not do it at a big event at the WSOP! You could do it online, through a site like GGPoker.
Hellmuth appeared in a record seven final tables at this year's WSOP, and that included two runner-up finishes to go with his bracelet win. He is a phenomenal player, and he is only likely to continue his winning streak in the future should he continue to play.
Friedman Beats Hellmuth
One of the tables where Hellmuth came in second was the $10,000 Dealer's Choice Championship. Instead, the winner was Adam Friedman, who walked away with the prize and another bracelet to add to his own collection.
It maybe would have been cool to see Hellmuth add two bracelets to his name in one year, but it simply wasn't to be. Instead, we saw Friedman take his third bracelet from the $10,000 Dealer's Choice table – with other wins coming from 2018 and 2019. This in itself is a fantastic accomplishment. It would be great to see what else Friedman can achieve in the future, especially if it means that he can sneak other wins from out under Hellmuth's feet!
These are just three of the events that captured our attention in the 2021 WSOP. It was a fantastic tournament – packed as usual with all the best twists and turns. As thoughts turn already to what the 2022 tournament might bring, it is important to realise that it is still a long way off. Hopefully, we will see some amazing talent both new and old take to the felt in 2022! The WSOP proves time and time again that they are one of the best tournaments around, and you just have to look at the tournament wins to see why this is the case!

---