[ # ] Taco Bell is getting into the chicken wings business
December 20th, 2021 under Fast Food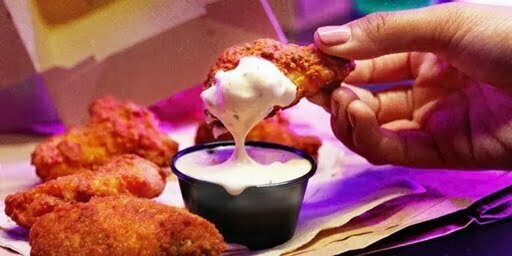 Just when it seemed like all of the fast food restaurants are getting into the chicken sandwich business, Taco Bell changes things up. They are going to be trying out wings for one week, starting on January 6th.
Your order will come with five fried and juicy chicken wings coated in Mexican queso seasoning and served with spicy ranch dipping sauce. If that sounds like something you want, then you better get them before they fly away.
What won't be flying away as quickly are their new menu items. They are a Chipotle Cheddar Chalupa, which is served with a creamy chipotle sauce, a Beefy Melt Burrito, and Fiesta Veggie Burrito. They will be available for a limited time starting on January 23rd.
I can't wait to try them all. I love running to the border.

---