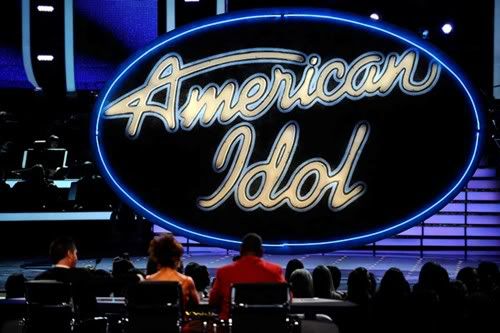 (Photo from WireImage)
Today was the day when we were Fox was facing the firing squad, I mean reporters, and answer if the rumors that Kara DioGuardi was out and Jennifer Lopez and Steven Tyler were in as judges of
American Idol
is true or not. The response was that they have not signed any contracts with anyone who wasn't already on the show last year. In other words, we know just as much now as we did when Ellen DeGeneres announced that she was leaving last week.
Today is August 2nd and they have until mid-September to announce their replacement(s) because that is when the second round of auditions begin. Peter Rice, Chairman, Entertainment, Fox Network Group said they are hoping to have their judge(s) by then, he jokes "I guess we can shoot it with an empty panel of judges, or we'll have to wait until we have judges." But the chances of them waiting until then, I am sure is, highly unlikely.
When it comes to the two remaining judges, Kara DioGuardi and Randy Jackson he would not comment if they will or will not be back on the show. He also did not comment if they will stay with the 4 judge format or return the 3 judges.
The one thing he did comment on is as of now Nigel Lythgoe has not signed a deal to return to the show and I am fine with that.

---