[ # ] So Mia Michaels thinks she can fit in a bathing suit?
June 13th, 2011 under SYTYCD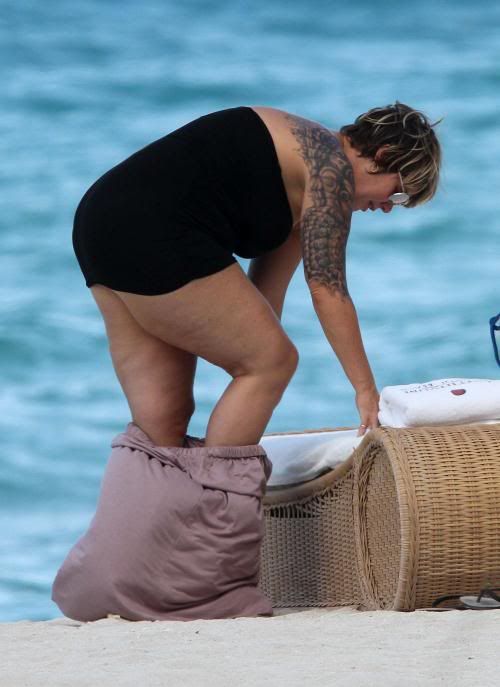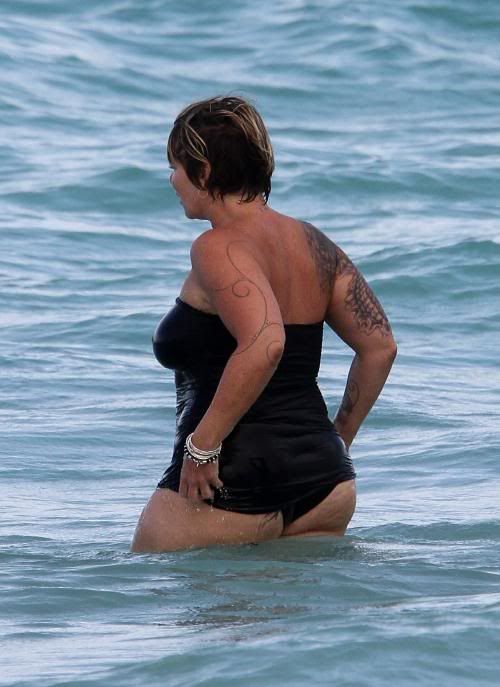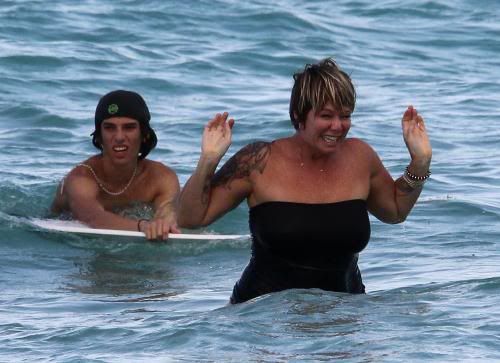 Fame Pictures
While Mia Michaels has choreographed some beautiful dances on So You Think You Can Dance, as a judge she annoyed the heck out of me. So I am posting these pictures of her in a bathing suit on a break from choreographing Rock of Ages in Miami as revenge for all those stupid comments she made me suffer through on the Fox dance show. I am so happy that Adam Shankman is shooting the movie while SYTYCD is on the air because that means neither Mia or him will be on the live shows! Who will miss them? I know I won't!
Seriously as brilliant as Mark Burnett's choices were for the judges on The Voice, I think that Nigel Lythgoe's are the opposite. I didn't know much about Blake Shelton, Cee Lo Green and Adam Levine before the NBC singing competition and now I am loving them all! While every judge on SYTYCD, some who I was a fan of before the show, has grown to irritate and annoy me like Toni Basil, Adam Shankman, Debbie Allen and the list goes on. Maybe Nigel should let someone else hire the judges and maybe that person can start by filling his seat at the table. And don't get me started on his choices for American Idol…

---