[ # ] Selma Blair gives a health update
July 25th, 2019 under Selma Blair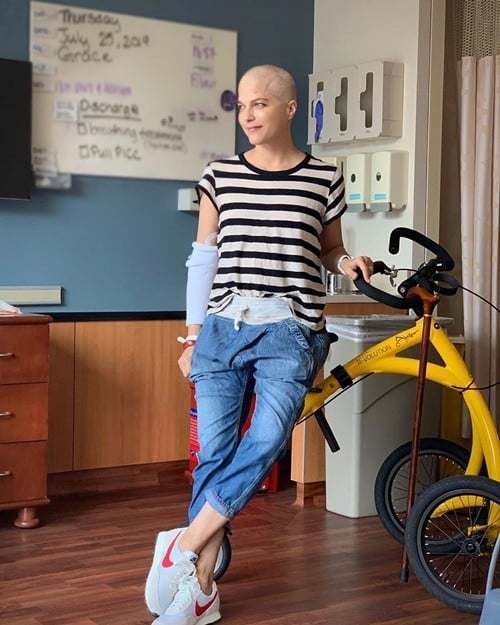 Selma Blair revealed last year that she is battling Multiple Sclerosis and she is not going to let it win. She recently shaved her head and went into thw hospital for some treatments. Today, she is getting out and she gave an update on her health.
Today is a banner day. I am being discharged from the care of an incredible team of nurses and techs and a visionary Dr. who believes in my healing as much as I do. This has been a process. And will continue to be one. I am immunocompromised for next three months at least. So no kisses please. I wanted to make sure any complications that might arise here were my private space. And we got through brilliantly. I thank you all for your love and support and that extra dose of great with a @people cover. I see things so much more clearly now. And I am excited to share this journey when I am ready. For now, I have recovery. And a great @the_alinker_world so I gotta split. Bye!!!!!! This is the best gift I could give to Arthur. #newimmunesystem #whodis? 🎂
Hopefully, this treatment will make a huge difference in her life and she will be feeling more like herself soon. Which will be an even better present for her son Arthur.
When it comes to her new hairdo, she looks gorgeous with or without hair.

---