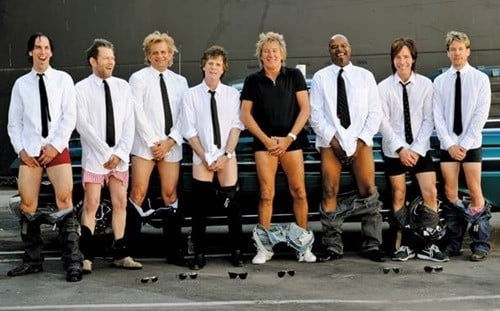 Rod Stewart has been keeping a secret for the last two years and this weekend he finally shared it.
Back in February 2017, the singer was diagnosed with Prostate cancer. According to Mirror he told an audience at a charity event for Prostate Project and European Tour ­Foundation, "No one knows this, but I thought this was about time I told everybody. I'm in the clear, now, simply because I caught it early. I have so many tests." He was told he was cancer free in July.
The 74-year-old told the crowd, "Guys, you've got to really go to the doctor." Then he added in a way fitting for him, "Finger up the bum, no harm done."
My father beat it too. It is very curable cancer if it is caught early. Therefore men, go get the blood test and let the doctor in. You know you like it a little?
When it comes to Stewart, Glad he is cured.

---