[ # ] Robert Wagner cancels some appearances due to an illness
January 27th, 2020 under Uncategorized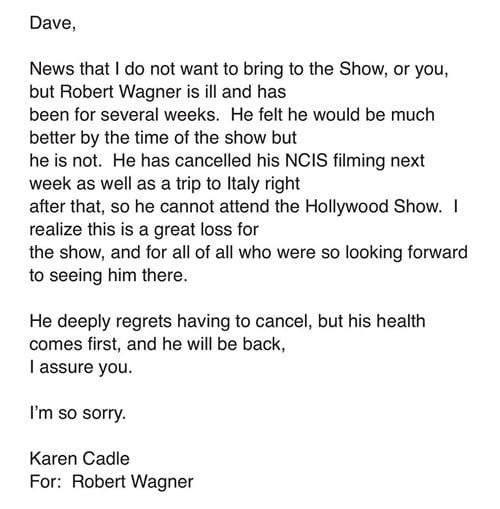 Robert Wagner was supposed to tape NCIS and then attend the Hollywood Show this weekend, but he canceled both appearances and a trip to Italy because he has been sick for several weeks.
His convention booking agent did not say what was wrong with the 89-year-old actor, but his website says he has a sinus infection.
Hopefully, he will be better soon.
---