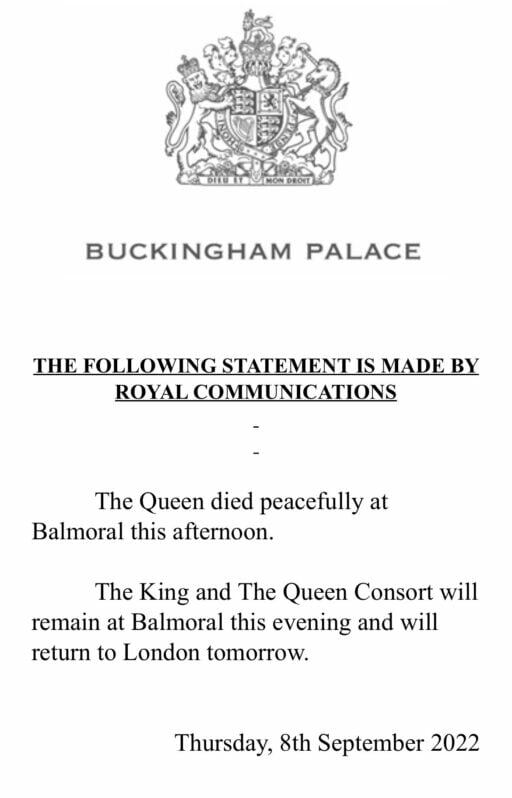 Queen Elizabeth II passed away this afternoon at the age of 96. She is the only monarch most of us knew because she spent 70 years on the throne and celebrated her Jubilee a few months ago.
It is such a sad day because Her Royal Highness was so iconic and respected. It was hard not to love her. She might not have been our Queen, but it felt like she belonged to all of us.
And now, the Queen has been reunited with her husband, Prince Phillip, who died on April 9, 2021.
The Queen will be succeeded by her son, Charles, who is now the King.
UPDATE: King Charles III released a statement about his mother's passing.
The death of my beloved Mother, Her Majesty The Queen, is a moment of the greatest sadness for me and all members of my family.
We mourn profoundly the passing of a cherished Sovereign and a much loved Mother. I know her loss will be deeply felt throughout the country, the Realms and the Commonwealth, and by countless people around the world.
During this period of mourning and change, my family and I will be comforted and sustained by our knowledge of the respect and deep affection in which The Queen was so widely held.
Thursday, 8th September 2022

---