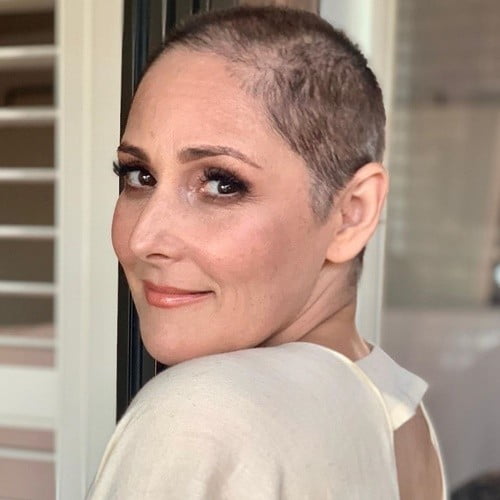 Ricki Lake has been very open about her struggles in life, but there has been one she has been keeping to herself. She has been losing her hair for 30 years. The actress has had enough, so she freed herself from the battle and shaved her head.
She started off her explanation by letting people know, "I am not sick. (THANK GOD.) I am not having a mid-life crisis. nor am I having a mental breakdown, though I have been suffering…I have been struggling with hair loss for most of my adult life."
Then she went on to say, "It has been debilitating, embarrassing, painful, scary, depressing, lonely, all the things. There have been a few times where I have even felt suicidal over it. Almost no one in my life knew the level of deep pain and trauma I was experiencing. Not even my therapist/s over the years knew my truth."
Now, she is ready to share her truth. She claims it all started with all of the damage she did to her hair when she filmed the movie Hairspray. After all of that teasing and dyeing, her locks were never the same. As time went on, other factors played into her hair loss like her pregnancies, hormonal changes, and weight fluctuations.
She tried everything from having steroids injected into her head, extensions that needed to be replaced every 12 days, and wigs. Finally, she decided to shave it off for the new decade.
How does she feel now with her new look? She says, "I am liberated. I am free. I am releasing and letting go. I am brave. I am beautiful. I am love."
While she is enjoying her new look, she says that she will wear hair every now and again.
I am proud of my brave high school alum for speaking her truth. Her actions will help other people who are in the same situation.

---