[ # ] Queer As Folks' Scott Lowell and Peter Paige go to the prom
July 29th, 2019 under Queer As Folk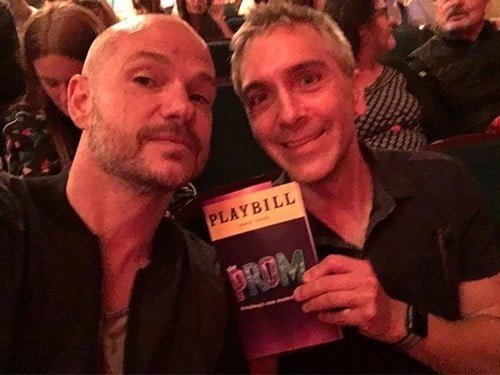 It has been 14 years since Queer As Folk ended (way too soon) and the show's best friends are still BFFs. So much so that Emmett and Ted still hang out. Case in point, this weekend Scott Lowell and Peter Paige went to the prom together. Not the one we went to in high school, but the Broadway musical.
Don't they look so sweet together? It makes me wish someone do a revival so we can see where they would be today. And since male nudity is finally being accepted on televsion, we can finally see how big Brian Kinney really is. If that is not reason to bring QAF back, then nothing is!
BTW You can watch Lowell's show Adoptable on Binge Networks. If you do, then you will some familiar faces like Gale Harold and Sharon Gless.

---