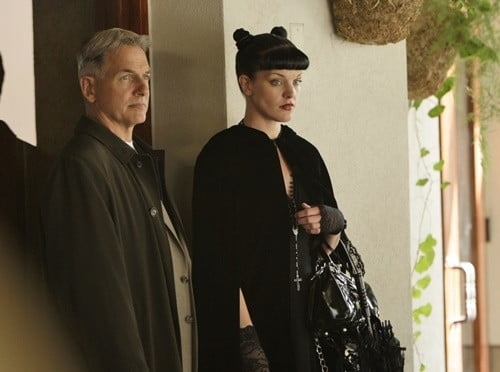 Back in 2017, Pauley Perrette announced that she would be leaving NCIS at the end of that season. Surprising fans of the show because she is a fan favorite.
After she was done with the show, she claimed that she quit the drama because Mark Harmon's dog attacked someone. Therefore, he said he would not bring the pitbull back into work, but when he did they got into an argument. After that, she then refused to shoot scenes with him.
That was then, today she has a different story. Fans keep asking her if they will see Abby again and she told them, "NO I AM NOT COMING BACK! EVER! (Please stop asking?) I am terrified of Harmon and him attacking me. I have nightmares about it. I have a new show that is SAFE AND HAPPY! You'll love it! #HappyPlace Love y'all!"
Then she followed up that tweet with photos of the crew member who was attacked and said, "You think I didn't expect blow back? You got me wrong. THIS happened To my crew member and I fought like hell to keep it from happening again! To protect my crew! And then I was physically assaulted for saying NO!?and I lost my job."
Good thing Broke does not debut on CBS until midseason. I am sure the network is going to try to rectify this situation before it premieres. NCIS is CBS's #1 show and its stars have huge fan bases but are the actors worth all the negativity they bring to the network? Michael Weatherly was accused of sexual harassment towards Eliza Dushku on the set of Bull and it cost the network almost $10 million. That show is still on the air and Perrette defended him.
You know, what goes on off camera on NCIS is more interesting than what we see on TV.

---