[ # ] No Mercy for Madonna
April 3rd, 2009 under Madonna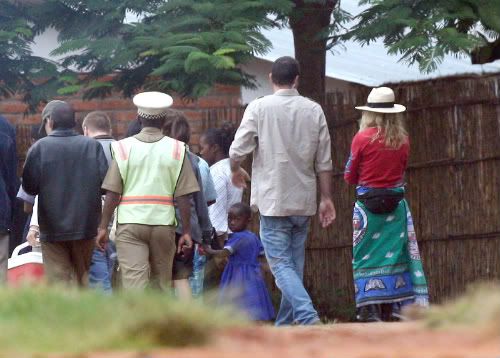 (photo from Splash)
Madonna's bid to adopt a second child from Malawi was rejected according to
Reuters
.
Court registrar Ken Manda told reporters Madonna's bid to adopt a 4-year-old girl, Mercy James, had been rejected because the singer was not a resident of Malawi.
She can appeal the decision, but it is unsure if she will. I have a feeling she will.
You know Madonna is not happy about this. No one says no to Madonna.

---