[ # ] Neil Diamond teases a musical
January 23rd, 2020 under Neil Diamond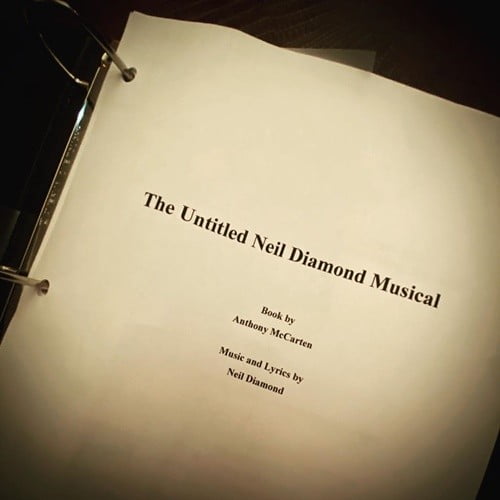 Back in 2018, Neil Diamond announced that he was retiring from touring because he was diagnosed with Parkinson's. What has he been doing since then?
Tonight, he gave us a little hint. The singer posted a photo of a title page for The Untitled Neil Diamond Musical in which he wrote the lyrics and music. What does that mean? We don't know because all he wrote with the photo is "👀".
Does that mean we will be getting a Rocketman or a Mamma Mia? We don't know. However, his music is perfect for either. If it is his old music. It could be all-new songs. We have no clue, but I hope we find out soon. Who doesn't love Neil Diamond music? It is like comfort food.

---