[ # ] Michael Chiklis' No Ordinary bed fellow!
February 25th, 2011 under Michael Chiklis, No Ordinary Family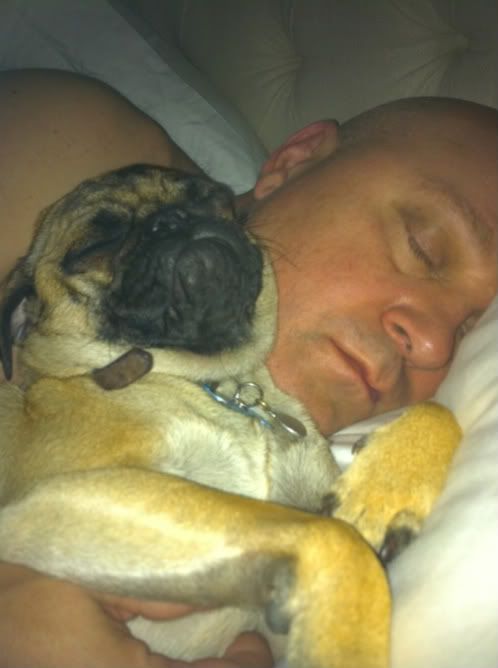 Michael Chiklis' wife
Michelle
(yes Michael and Michelle) Tweeted the above picture of husband and said "I found my husband in bed with another girl this morning! :)" I am so happy she shared with us this picture because the tough guy looks so awwwdorable with his mistress!
BTW you know how they say dogs look like their owner? Well this man's best friend, looks just like her No Ordinary Family man!!!

---