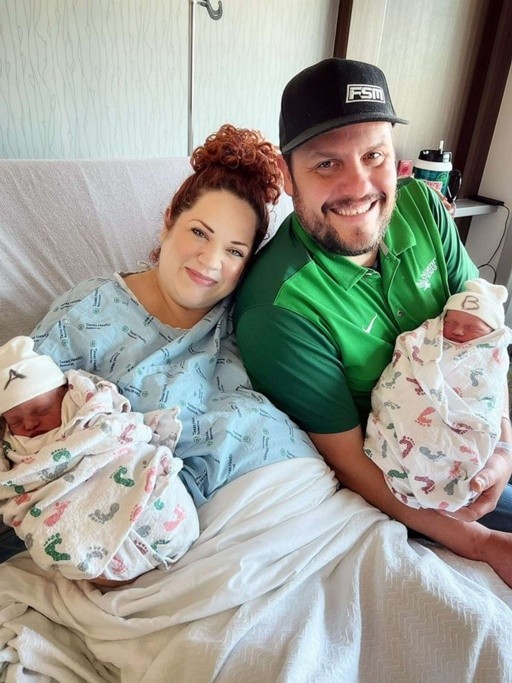 Kali and Cliff Scott were expecting their twins on January 11th, but the girls decided to come early.
Annie Jo came into the world at 11:55p on New Year's Eve, and her sister Effie Rose is a New Year's Day baby who came out just one minute after midnight on New Year's Day.
How did that happen? According to Good Morning America Kali was hospitalized to monitor her blood pressure, and doctors decided to perform a C-Section. Since hospitals work on holidays, they scheduled her for Saturday night. Therefore, helping her to deliver her babies in two different years.
As of now, the parents plan to do different birthday parties for their daughters. They like that the different birthdates will make it easier for their girls to be individuals.
Personally, I can't wait for their girls to fight. Annie Jo will be like I am a year older than you. And then, when they are older, Effie will rub in the fact that she is a year younger. They are going to have a lot of fun with this!

---