[ # ] Matthew Perry loves himself!
August 9th, 2019 under Matthew Perry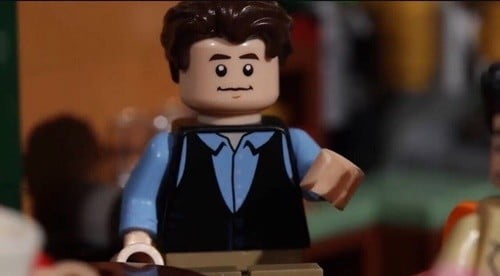 Yesterday, Lego announced that they are releasing a Friends set for the sitcom's 25th anniversary. Which you can own for just $59.99.
As soon as Matthew Perry saw his plastic self, he declared, "Of the Friends @LEGO_Group I think you can clearly see that Chandler is the most attractive" I cannot argue with him. He is the cutest one of them all.
I am so happy that he is finally expressing his sense of humor again. Something we have not seen a lot of since he got sick over a year ago. To me, he is one of the funniest celebrities, naturally, in Hollywood. Whenever he would talk on the panel or appear on a talk show, he would make me laugh out loud several times. Hopefully, we see him on our TV screens again soon. I cannot be the only one missing him.

---