[ # ] Kate Hudson woke up like this
June 6th, 2019 under Kate Hudson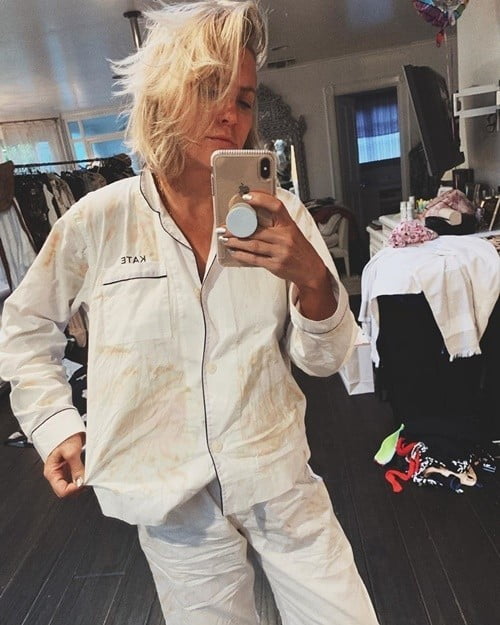 Kate Hudson woke up to a costly lesson this morning. If you are going to get a spray tan, then don't go to sleep in white pajamas. What happens? You wake up with burnt orange ones.
You know, that stain is not going to come out, so she is stuck with them as is. Or she can just donate them. I am sure someone else would want them. Someone like me.
Boys, how mad are you to find out she does not sleep in the nude?
---