[ # ] Kaley Couco got emotional at Big Bang's final table read
April 24th, 2019 under Kaley Cuoco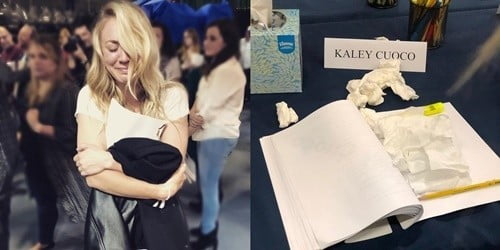 Today, the cast of The Big Bang Theory got together for their final table read and Kaley Couco got teary eyed while reading what is going to happen on their last episode. So much so, her script was covered with used tissues.
While she did not spoil what is going to happen on the series finale, she did write, "Prepare yourselves … for a finale that has truly given me a loss for words ❤️ Our whole universe …. @bigbangtheory_cbs."
Am I the only person who wants the final scene to be that the elevator is finally working, they all get in, the door closes, you hear screams and then a loud boom. What? You thought about it too.

---