[ # ] Josh Groban is bananas!
June 17th, 2019 under Josh Groban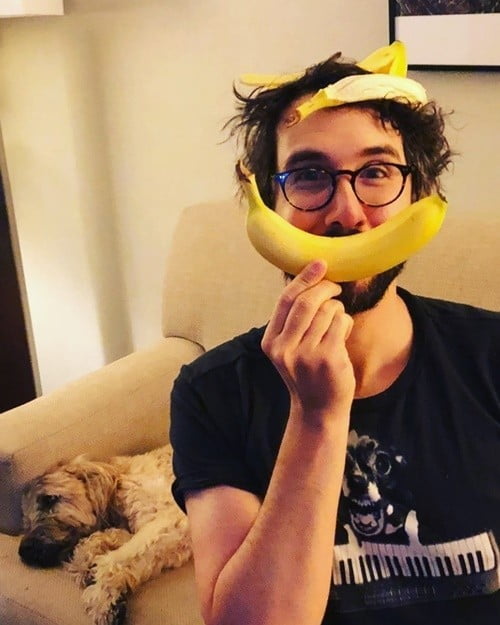 They say you are what you eat. However, in this case, I think it is more like Josh Groban is the food that he wears, bananas. Which is different from me who likes to wears nuts all of the time.
Back to the photo, it is so nice that the singer, who sings such serious songs, is so goofy when he is not using his moneymaker. It is why his fans love him so much. Well, all of them but his dog Sweeney. The pooch's face says it all, "Dad, you are embarrassing me."
---