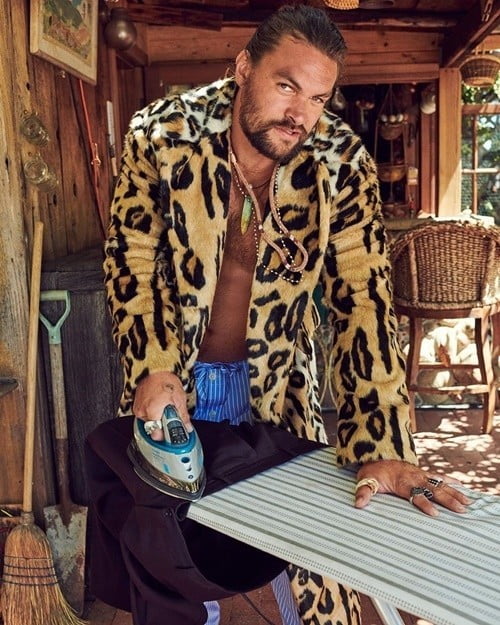 Back in 2007, Jason Momoa was looking forward to the birth of his first with his childhood crush Lisa Bonet. He was filming Stargate in Canada and she was back in the States. Everything was going fine until her water broke early. That is when he tells Esquire he almost missed Lola's birth.
It was a very hot July day, and his place had no air conditioning. Therefore, he was sleeping by the window and did not hear his phone ring, 70 times. When he finally woke up, he found out Bonet was labor. He called the producer on the show and they told him to get on a plane and go.
That is what he did. He got the last seat on the plane and it was all the way in the back. Then he told the stewardess, "'Listen, I'm having a baby—make sure everyone sits down so I can get off the plane first.'" When they landed, everyone sat and let him out first. That sh!t never happens.
Then he was, "running through the airport, and I get in the car. I go, like, 'Dude, I don't care, run all the lights . . . I'll pay for everything.' And I made it in the nick of time. I had about two hours with her in the tub, and my baby girl was born." This is one of the rare times when the father has a better story birthing story than the woman who is giving birth.
Now that we got that story out of the way, let's talk about how Momoa makes ironing look hot. Hotter than the iron set on its highest setting. Sizzle!
---