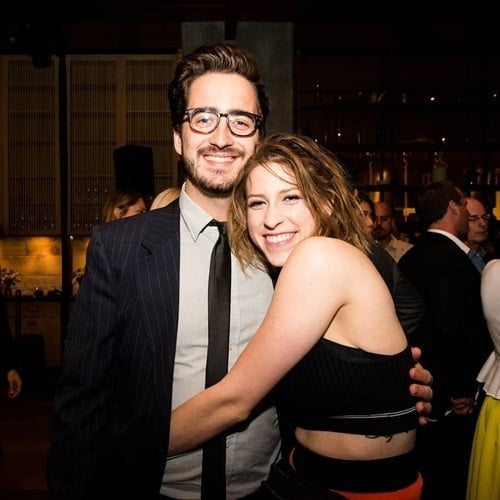 Eden Sher's spinoff of The Middle might not have been picked up, but she got something better. The actress revealed her newest role today.
She wrote, "It's been more than 4 years, we've been to 4 countries, lived in 2 houses, have 2 dogs, been REAL BORED in 12 airports, gotten fancy 100+ times, taken 58 photo booths, have collectively 1 Emmy, and now @nickcrondevico and I get to spend THE REST OF ETERNITY DOING MORE OF ALL OF IT. V EXCITING NEWS GUYS: WE ENGAGED AS FUUUUUUCK!!!!!!! 😍😘🤯🥳🎅🤶🕺💃🙇🙋👫💏 🚀"
Her finace' Nick Cron-DeVico, who writes for Robot Chicken, said, "A few nights ago I got engaged to the coolest person I know. Can't wait to spend the rest of our lives growing up together. It's been an amazing 4 years. Here's to another 4!"
Congrats to the happy couple. I cannot wait to see their wedding photos because it will be as cute as them.

---