[ # ] Is Melanie Griffith really 62?
October 30th, 2019 under Are they really their age?, Melanie Griffith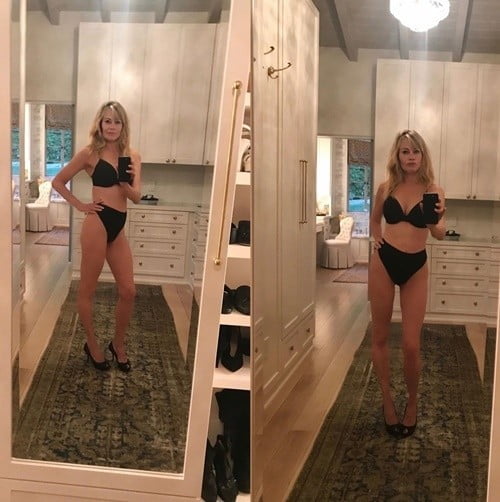 Melanie Griffith modeled The Kit's T-Shirt Bra and the High-Waist Thong in Onyx and you have to wonder if she is really 62 years old? Because looking at these photos, her body is that of a 26-year-old. I want to know her secret because it needs to be exposed! Seriously, doesn't she look absolutely amazing?
BTW The Kit wants you to know, "We are donating 3% of every kit sold to @wcrfcure for breast cancer awareness month!"

---