[ # ] Is Diane Franklin really 57?
November 6th, 2019 under Diane Franklin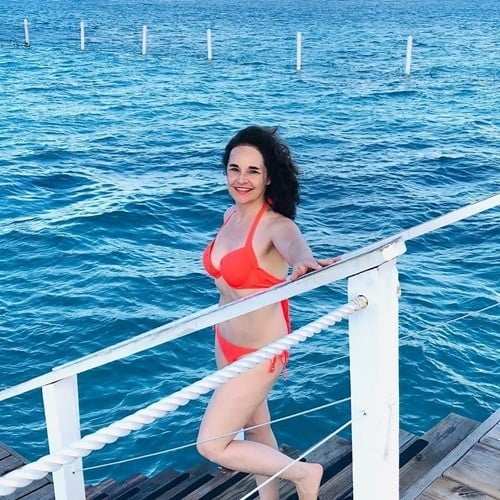 Back in the '80s, Diane Franklin was the actress the boys wanted to date, thanks to movies like Last American Virgin, Better Off Dead and Bill & Ted's Excellent Adventure.
That was then and this is now. The actress posted a photo of herself in a bikini and I betcha $2 that not only would all of those boys still want to date her so will a whole new generation of them. Which makes you wonder how can she really be 57? She sure doesn't look it!

---