[ # ] Ian Somerhalder reveals why wine and cutting your own hair don't mix
March 26th, 2019 under Ian Somerhalder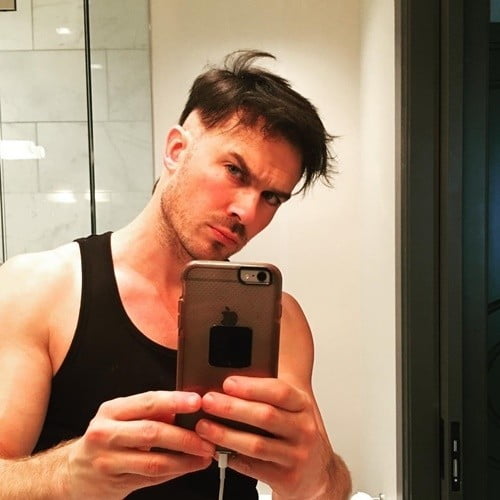 Ian Somerhalder had a few glasses of wine and thought, hey I want a faux hawk. Therefore, he took out the cutters and started buzzing away.
But then he said, "After the 3 glasses of wine wore off and the clippers ran out of battery… something hit me like a ton bricks: a little thing called 'continuity' for aka #VWars reshoots! I stopped trimming… Shit. Biotin smoothies here we come- gotta grow this shit out fast… Hair growing out and gearing up for production now."
Therefore, when the webseries comes out and it looks like he is wearing a wig, we will know why. Too bad he cannot replace hair like a Vampire replaces blood! Which sadly proves that he is not a Vampire. Or is he? Because he does not seem to age.

---