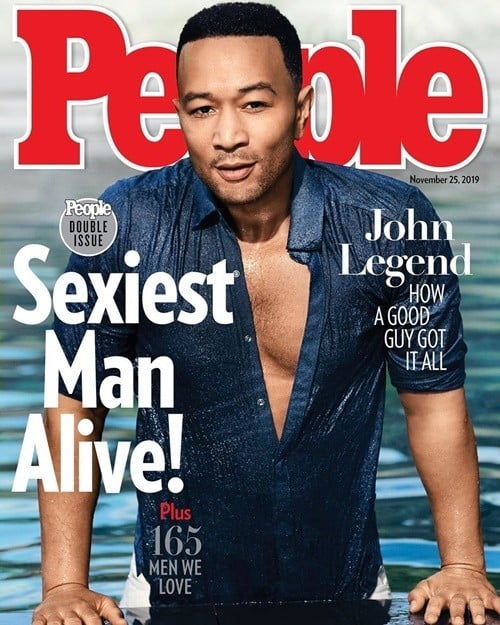 Back in 2013, People named then-Voice coach Adam Levine as their Sexiest Man Alive. It was believable because there is something sexy about the singer. Then in 2017, the winningest Voice coach also won the title and people were like, are you sure? He is sexy, but not that sexy! Sorry, I love your dimples and humor, but not in a Gwen Stefani type of way.
Well, People announced their new Sexiest Man Alive and it has gone to another Voice Coach. Not Nick Jonas, who starts next season, but EGOT winner John Legend. Now I am suspicious something is up. No offense Chrissy Teigen, your husband is endearing and writes romantic music, but not enough for me to be turned on to him in the way you give your all to him. If lyrics were the criteria, then Ed Sheeran or Bruno Mars should be eligible too.
So I want to know what hold does The Voice have on People because half of their series' male coaches have been named People's Sexiest Man Alive. Poor CeeLo Green, Usher and Pharrell Williams did not stay with the singing competition long enough to win this competition. Am I the only person who is wondering what is up?

---