[ # ] How far will Pete Davidson go to get away from Kanye West?
March 3rd, 2022 under Pete Davidson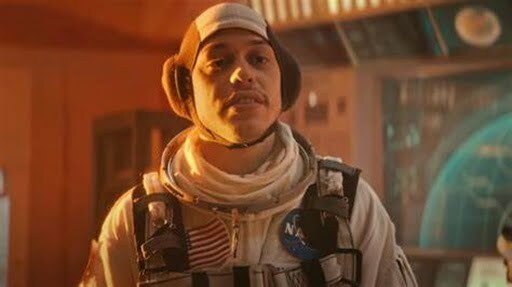 Pete Davidson is dating Kim Kardashian, and her estranged husband is not happy about it. So much so that Kanye West released a music video kidnapping and then killing the Saturday Night Live star.
Therefore, you can understand why Davidson would want to get as far away from Ye as he can. How far? Page Six says he is in talks to go up into Space with Jeff Bezos in the Blue Origin.
I wouldn't be surprised if Kanye used all the money his fans throw at him to build a rocket ship of his own so he can go to war, Star Wars, with Pete when he goes to Space.

---