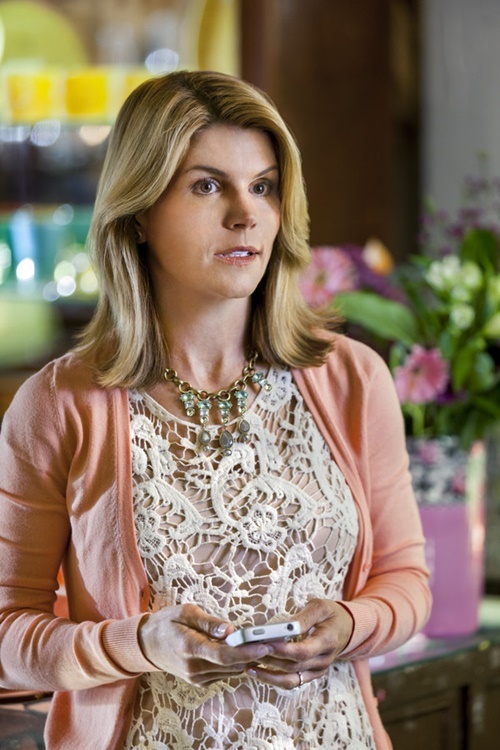 Just days after Lori Loughlin was indicted and arrested for allegedly helping her daughters get into college illegally, Hallmark Channel has made a decision about her future with their networks.
They announced today, "We are saddened by the recent news surrounding the college admissions allegations. We are no longer working with Lori Loughlin and have stopped development of all productions that air on the Crown Media Family Network channels involving Lori Loughlin including Garage Sale Mysteries, an independent third party production."
She was in Canada filming with the network when the news broke, now the 16th Garage Sales Mysteries telemovie looks to be in doubt. No word if Hallmark Channel will continue airing the series When the Heart Calls which is currently airing its 6th season on Sundays nights. The show averages around 2 million viewers.
Is the news a surprise? Of course not. Hallmark Channel is a squeaky clean network and would not want to be associated with her and her scandal.
Which makes you wonder if Netflix will do the same with her for the final season of Fuller House. If they can fire creator Jeff Franklin, then they can do the same with her.
Which makes you want to ask her, was it worth it?
UPDATE: It was not worth it because Hallmark Channel has pulled Sunday's new episode of When the Heart Calls.
Not only that TMZ is reporting that both of her daughters have dropped out of USC. They say that Olivia and Isabella could not handle bullying.
UPDATE 1: Lori Loughlin will also not be returning for the final season of Fuller House on Netflix.

---