[ # ] Guess who wore all black to the beach?
May 31st, 2011 under Guess who?
Want to see who even though they were covering up, showed off more than they wanted to then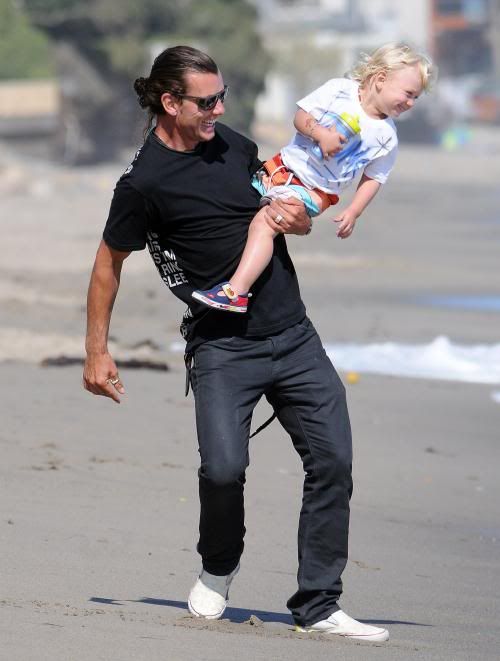 Gwen Stefani and her husband Gavin Rossdale took their two boys to the beach and the happy couple dressed all in black from neck to toe. Thankfully for the 5 year old Kingston and 2 year old Zuma, they weren't dressed like their rockin' parents. But it doesn't look like they care how their rents are dressed because they are having a fun day playing in the ocean!
BTW I would think since Gwen and Gavin named both of their sons after beaches, that when they went to one they would actually wear bathing suits and not be all covered up. Seriously what is up with their beach attire?
---