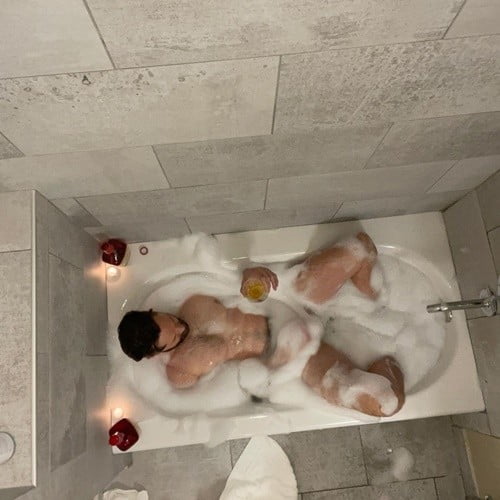 Want to who is the meat in some bubble soup, then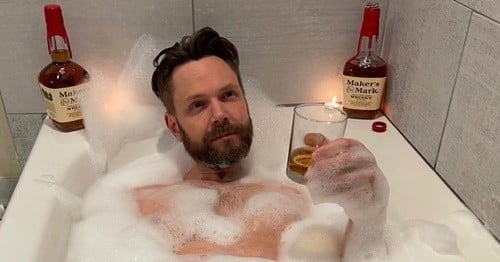 Joel McHale/Instagram[/caption]
Can we have a vote that Joel McHale should no longer wear clothes in anything he does from now on? He should only wear Palmolive dish soap over his crotch. Who is with me?
Why is the actor sharing these intimate photos with us? He is promoting Maker's Mark Kentucky Straight Bourbon Whisky.
So who is the lucky photographer? "Answer: me. I'm staying in a hotel room in Atlanta for work and asking someone I barely know from set seemed like a big ask. Soooooo I went to Target and bought bubble bath, votives(the pumpkin scented smelled disturbingly like real pumpkin), and one of those flexible mini tripods(a miracle). Did I remove a lighting fixture to get the overhead shot?—-Absolutely. Did I fill the bath with Palmolive dish soap because it made the biggest bubbles?—-Oh yes," McHale wrote. "Also I'm very lucky I didn't slip and knock myself unconscious in this toddler size bathtub(I was careful!) And thank God for the timer on the iPhone camera."
Back to the alcohol. While I would not need any whisky to get in the bathtub with him, he would need to drink the whole bottle in order to stay in the tub as soon as he saw me going in to join him.

---