[ # ] Four becomes one Spice Girls
April 25th, 2019 under Spice Girls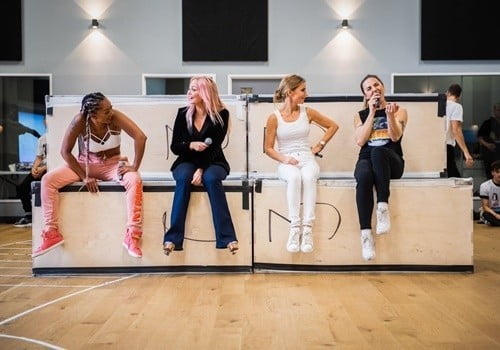 After weeks of rehearsals for the Spice Girls reunion tour, the four remaining members are together again.
When Scary Spice was missing from rehearsals, everyone assumed that Ginger Spice was mad at her for telling the world that they had a one night stand. Baby Spice then cleared up that the reason why Mel B was not there, is that she was rehearsing in the States would be joining them shortly.
Yesterday, Melanie Brown, Melanie Chisholm, Emma Bunton and Geri Halliwell were all together again looking like the best friends that they have been all along and don't really want any tension between them. Do you think this will put the rumors to rest? I doubt it because it just makes the tour that more exciting.

---