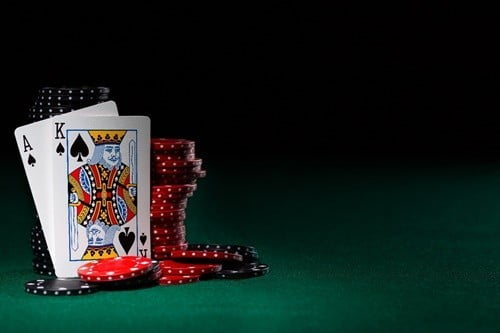 Blackjack has long been popular among casino regulars. The classic card game is seen as a casino staple, and whether you play online or in a brick-and-mortar establishment, chances are you enjoy a few hands of Blackjack every now and then. It's seen as the perfect game for those who desire a game where the focus is on strategy – of knowing when to stick and when to twist.
Perhaps you're more comfortable in the confines of the Roulette tables, or pulling the lever (physical or virtual) on the slot machines. Well, you may be missing out on some great online casino and Blackjack games, which have just as much potential to entertain as those other two games mentioned. Here, we run through five online versions of Blackjack that will make the old card game a firm favourite in no time at all.
Blackjack UK
If you're new to the world of online Blackjack, then Blackjack UK is the perfect place to start to get a feel for what makes the game so beloved among casino fans. This one is about as classic as it gets, and the aim is simple: to beat the dealer by getting a total score closest to 21 without exceeding that limit. Blackjack UK offers the game in its most traditional format, which is perfect for forming a basis on which you can build your Blackjack expertise.
All Bets Blackjack
Once you've mastered the basics of the game, you can move on to more innovative versions, such as All Bets Blackjack. Here, you'll find the classic aspects of the game but with the addition of more ways to bet and, as a result, more ways to win. This can include doubling your bet before you take your third card, or buying an 'insurance' policy if you think the dealer may have Blackjack. All Bets Blackjack is perfect for building on your existing strategies and becoming a top Blackjack player.
Blackjack Surrender
For the more discerning player, Blackjack Surrender is the perfect game for those who wish to minimise their losses while playing, implementing a strategy to ensure they make the most of their playing time. Here, the main addition is the surrender feature, whereby a player can choose to forfeit their hand in a return for a percentage of their initial bet. This is perfect if you have that intuitive feeling that the dealer may be hiding a Blackjack.
Blackjack Switch
Along a similar line is Blackjack Switch, but instead of giving you the chance to surrender your hand, you get an extra hand with which to play in the first place, thus maximising your chances of victory. There are various other differences to this game which will enhance your experience, namely the fact that scoring a Blackjack pays out at 1/1 rather than the standard 3/2, so there's every reason to give this one a go.
Lucky Lucky Blackjack
We end our online Blackjack odyssey with Lucky Lucky Blackjack, a game that encapsulates all the classic features of Blackjack while adding the thrill of an exciting bonus bet. When you place the Lucky Lucky bonus bet, you'll be in line for a whopping pay out if your two cards and the dealer's up card make up one of a variety of different outcomes. This could lead to a big windfall, particularly if the three cards represent three suited sevens, as you'll score a win of 200x your bet. If that doesn't whet your appetite for Blackjack, we don't know what will!

---