[ # ] Everyone wanted to leave their mark on James McAvoy
February 25th, 2019 under Uncategorized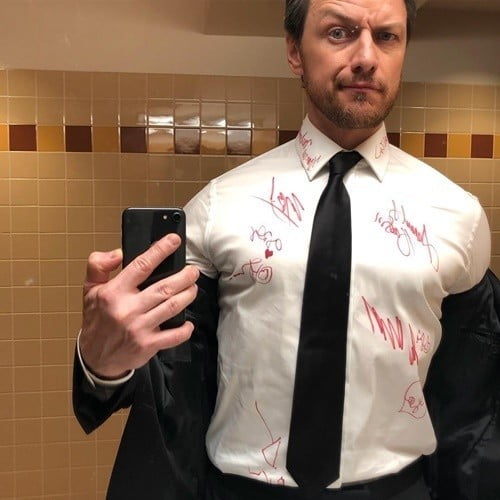 A lot of celebs wore names like Gucci or Christian Siriano at the Oscars. James McAvoy didn't wear those names. Instead, he wore Michael B Jordan, Charlize Theron, Bree Larson, Guillermo del Toro, Samuel L Jackson and Sarah Paulson on his shirt.
He explained, "Went to the Oscars. Presented. Got mugged by sharpie wielding celebrities. #thuglebrity I'm sure my shirt is going to be defaced by more of these entitled graffiti mentalists as the night goes on."
That was who he got at the show, imagine who he got the parties. That white shirt was probably all red by the end of the night.
I saw he might auction the shirt off for charity. If I were him, I would frame it and put it over my bed.

---