[ # ] Even SPAM is getting into the pumpkin spice business
August 16th, 2019 under Fast Food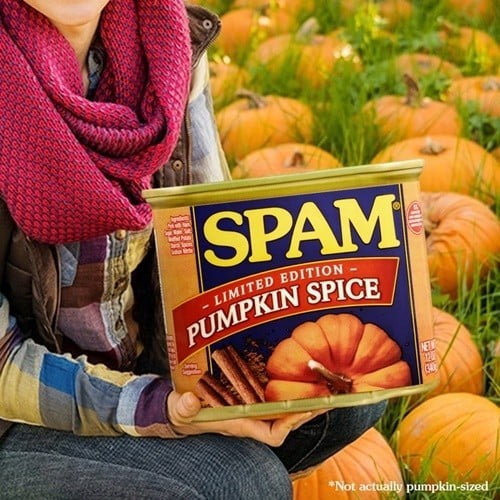 You know it is fall when pumpkin spice food is all over the place. This year, we are getting a new addition for the season. Hormel announced that they are releasing pumpkin spice SPAM on September 23rd. The 2-packs will be available for a limited time on their website and in Walmart.
With this announcement, I think we can agree that pumpkin spice craze needs to end now. Every time I think of it, I shudder because it sounds so gross. I have never had SPAM because it looks so nasty and this makes it sound it even more disgusting.
While I will be skipping it, will you be trying it next month?

---