[ # ] Eli Roth and Peaches Geldof didn't know they were engaged!
July 30th, 2010 under Eli Roth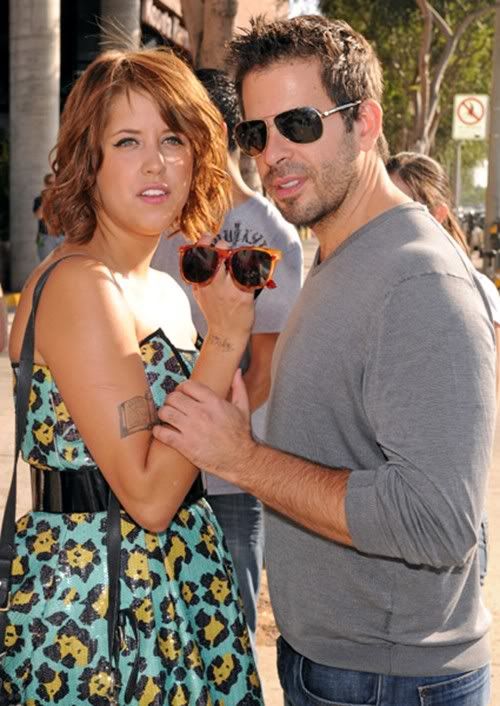 (photo from WireImage)
Eli Roth and Peaches Geldof woke up this morning to find out that they are engaged via
The Sun
. Both of them took to Twitter to clear up the rumors.
Eli Roth
: "It's a good thing I follow myself on Twitter or I'd have never known I was engaged. I had no idea. Congrats? #FunniestFollowFridayEver"
Peaches Geldof
: "Just so everyone knows, Eli and I are not engaged or getting married. The tabloid stories stating this are all, as usual, made up lies."
If I were them, I would have a Twedding to f*ck with everyone. You can get married in 140 characters or less, no? And if they do have a Twedding, I better be invited!

---