[ # ] Does J-Lo know her nannies took her twins to Target?
April 7th, 2011 under J-Lo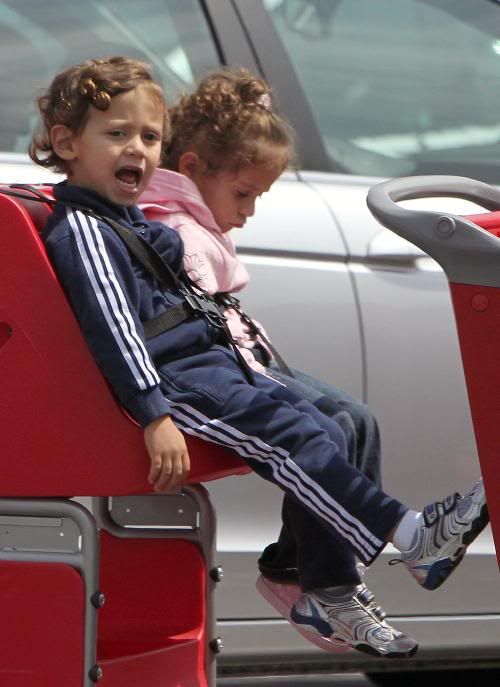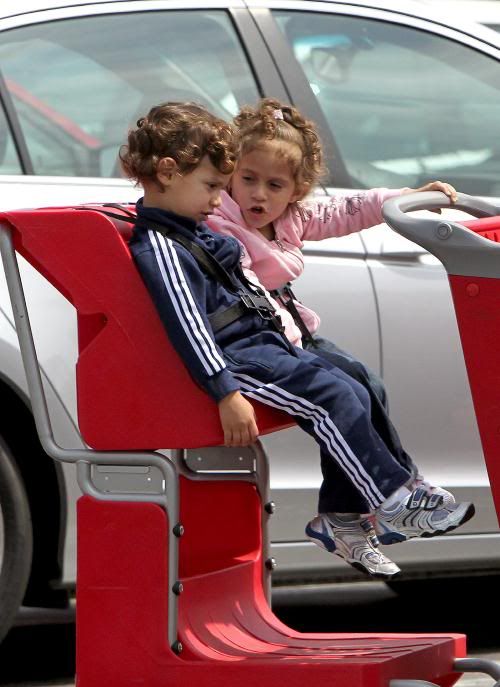 FamePictures
Jennifer Lopez is busy with American Idol and her husband Mark Anthony is busy with…, well his wife is busy enough for them. Anyways with both of their times being so pre-occupied, I wonder if the couple know that their nannies to Max and Emme to Target. I love the store, but for some reason I picture J-Lo being such a snob she would never ever let her kids shop there or let alone be seen there. So I wonder if she will be upset when her publicist calls her about these pictures.
BTW looks the 3 year old twins got her big mouth and his looks.

---