[ # ] Diedrich Bader wears a tuxedo to the DMV
February 21st, 2020 under American Housewife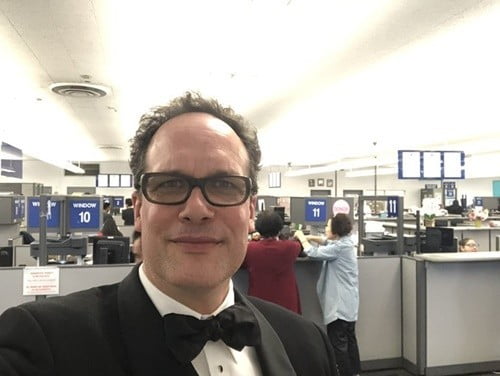 When you and I go to the DMV, we wear comfortable clothes because we know we are about to go through torture for several hours. However, we are not Diedrich Bader. The actor wore a tuxedo for his visit to the Department of Motor Vehicles. Why? He says, "Seemed funnier when I thought of it." I think it is high-larious. It also feels like something his character Oswald from The Drew Carey Show would do.
I really hope that he was there to take a photo for his RealID. Can you imagine the strange looks he will get from all of the TSA agents when they look at it? Now that I think of it, his plan was brilliant. Since I go to the same DMV as him, I am going to wear a gown when I go to get my photo done. They will be used to it by then.
And I cannot wait to get used to American Housewife airing in Modern Family's timeslot starting on April 15th. I love that sitcom as much as I love looking at Bader in a tux!

---